Gundrilling
Tibo's gundrilling machines are designed for use with drill diameters from 2 mm to 40 mm. The gundrilling procedure is distinguished by the supply of coolant through channels inside the tool shaft. It is removed together with the drilling swarf via a V-shaped longitudinal groove along the side of the tool. Tibo's gundrilling machines stand for absolute precision at high drilling speeds and are perfectly suited for especially demanding tasks requiring maximum reliability. They are suitable for drilling depths up to 4,500 mm. In a special configuration drilling depths over 4,500 mm using gundrilling can also be realised – please contact us for an individual offer.
Gundrilling with maximum efficiency
We not only require a high level of efficiency in our machines, but also in our own operation processes. We are fully committed to take care of every customer order quickly in order to achieve short waiting times between receiving the order and delivering the machine. Generally, you can start your deep hole drilling project within less than six months. This is made possible, among other things, through the modular component system that we developed at Tibo. It makes it possible to adjust each gundrilling machine to meet your needs. It accelerates several processes at the same time: We can construct your gundrilling machine in advance based on concrete superstructures and determine your requirements. We then clarify all additional requirements in the course of a joint planning process.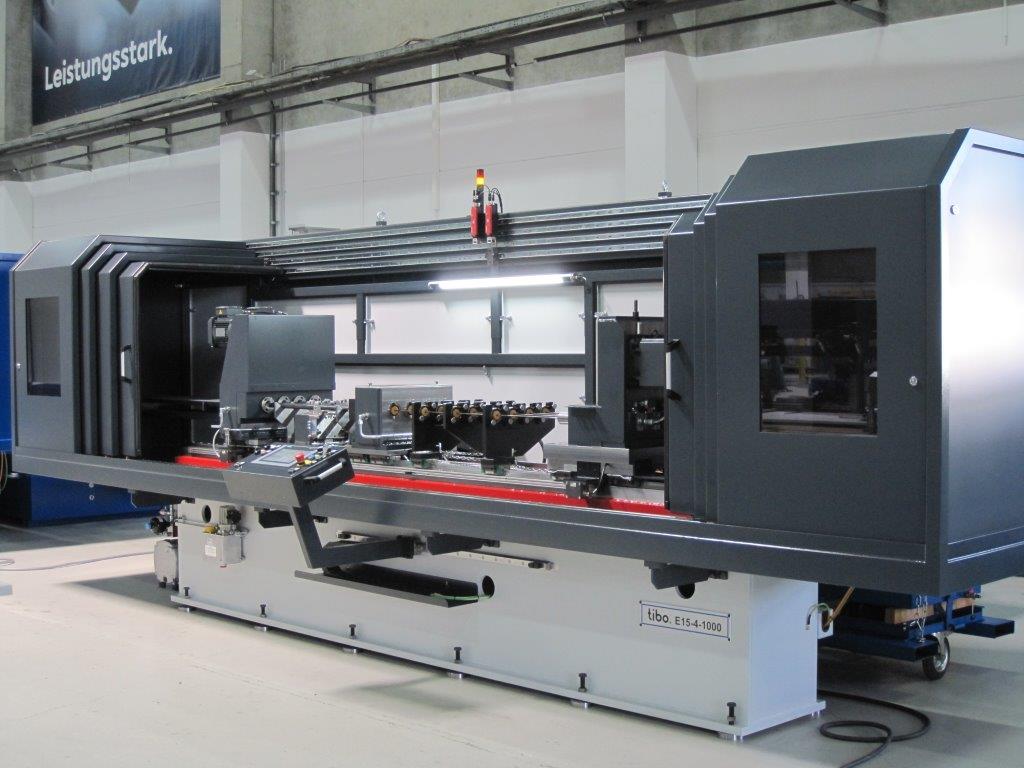 At the same time, the modular construction has a positive effect on the production process as well as the time management of your project: The machines can be adjusted to the respective individual needs of the operator more quickly due to the division into modules. This results in a faster manufacturing process and finally a faster implementation of your deep hole drilling project. By default, our machines are available for gundrilling in configurations featuring one to six spindles. For the production of especially high unit volumes, a TWIN unit configuration is recommended. This makes it possible to drill from two sides simultaneously with up to twelve spindles and thus significantly reduces the time required.
If you are processing different batch sizes, individual drilling spindles can be optionally switched off. The modular system also includes the option to equip your machine with an automatic loading and unloading feature. Using Tibo accessories, additional processing procedures, such as reaming, can be implemented. It is this flexibility in particular that our customers appreciate, Because it allows us to offer user-specific process solutions for deep hole drilling projects that can make your project a success while adhering to the highest quality standards.
Gundrilling with Tibo: Quality and guaranteed service
Experience meets innovation: Tibo Tiefbohrtechnik GmbH is a globally active company with extensive expertise in the manufacture of deep hole drilling machines. We offer solutions for deep hole drilling processes such as gundrilling, BTA deep hole drilling, cross table deep hole drilling as well as associated control concepts. Since the company was founded in 1994, TIBO Tiefbohrtechnik GmbH has established itself as a global guarantor of German quality with its deep hole drilling machines. Aside from excellent technology, in-depth consultations that our customers can rely on are also a very high priority for us. Tibo deep hole drilling machines are used on all five continent and deliver excellent deep hole drilling results in China, Mexico, Australia as well as the US.
We meet our high quality requirements, among other things, by producing our equipment and having our suppliers produce their components exclusively in Germany. We insist on quality "Made in Germany". This promise is reflected in the excellent quality of our products and services.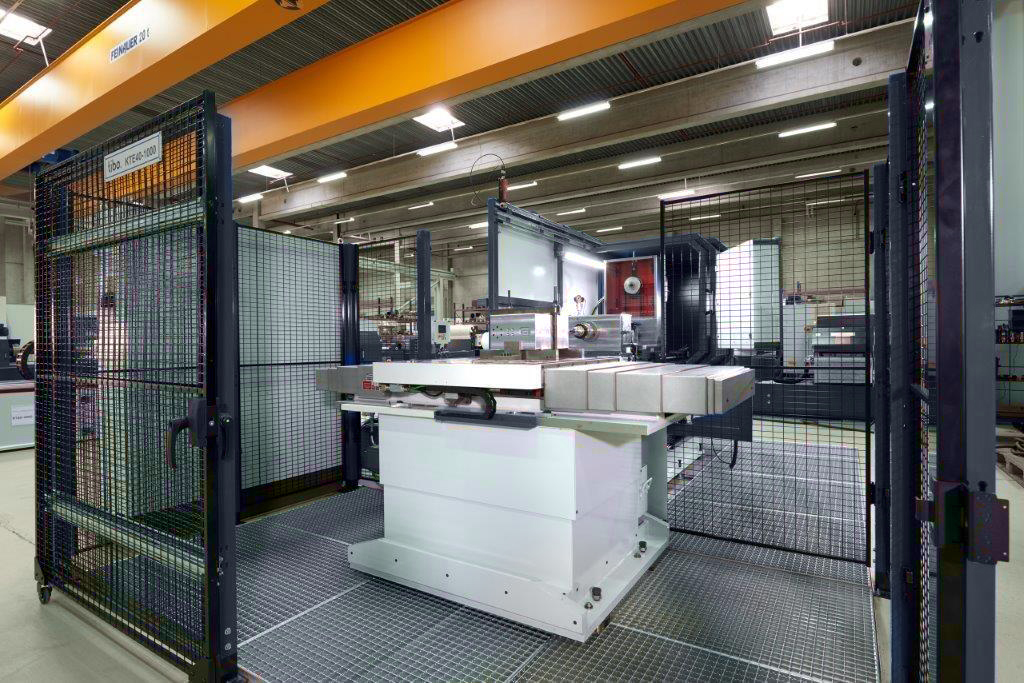 Tibo deep hole drilling machines – the simple path to gundrilling
We construct deep hole drilling machines based on your requirements. Each and every machine is individualised and custom-tailored to meet all of your requirements. Based on these parameters, we develop a machine component that we present to you along with a cost calculation. On request, we are also happy to explain the concept and cost calculation in a personal discussion. As soon as you grant your approval, we start constructing the machine. Before your deep hole drilling machine is delivered or commissioned, we brief your employees about the functionality of the machine. After the machine is installed on site, extensive training will take place with all the available operating steps. Of course we continue to be your central point of contact once you start operating your deep hole drilling machine and are happy to answer your questions at any time – because we also keep our promise of top quality in the service area. If you already have questions about gundrilling or other procedures, please contact us by phone at +49 7121 99426 0 or use our contact form. You can also submit a machine query.
Hier finden Sie uns: