Deep hole drilling

Tibo deep hole drilling technology – custom-tailored solutions for deep hole drilling, including machines available at short notice, machine query

+49 7121 994260
Deep hole drilling is one of the most versatile boring techniques used in manufacturing industry. The requirements that users have for specially designed deep hole drilling machines are equally varied and demanding. Thanks to our many years of experience in the industry and numerous satisfied customers all over the world, Tibo is the right choice when it comes to creating efficient, low-maintenance and robust deep hole drilling solutions.
Tibo Tiefbohrtechnik GmbH, with its headquarters in Pfullingen, Germany, constructs and delivers machines for your deep hole drilling project and matches them to your precise requirements. We produce our products exclusively in Germany – fast, on time and based on decades of experience. Since 1994, Tibo has stood for efficient solutions in the area of deep hole drilling. Since then, we have built on punctual delivery, quality "Made in Germany" and highly efficient production processes.
Deep hole drilling with an integrated approach
In our plant in Pfullingen, Germany, selected experts work on the implementation of your deep hole drilling project. We do not develop standard solutions, but custom-tailored high-performance machines. At the same time, our quality standard is a promise – our customers expect our machines to be functional, efficient and durable, and that is exactly what they get. We are your contact partner in all issues regarding deep–hole boring – from project planning to employee training after delivery. This has led to us having numerous satisfied customers all over the world – Tibo deep hole drilling machines are represented on all continents. We are very proud of this achievement, and we work to improve ourselves continuously.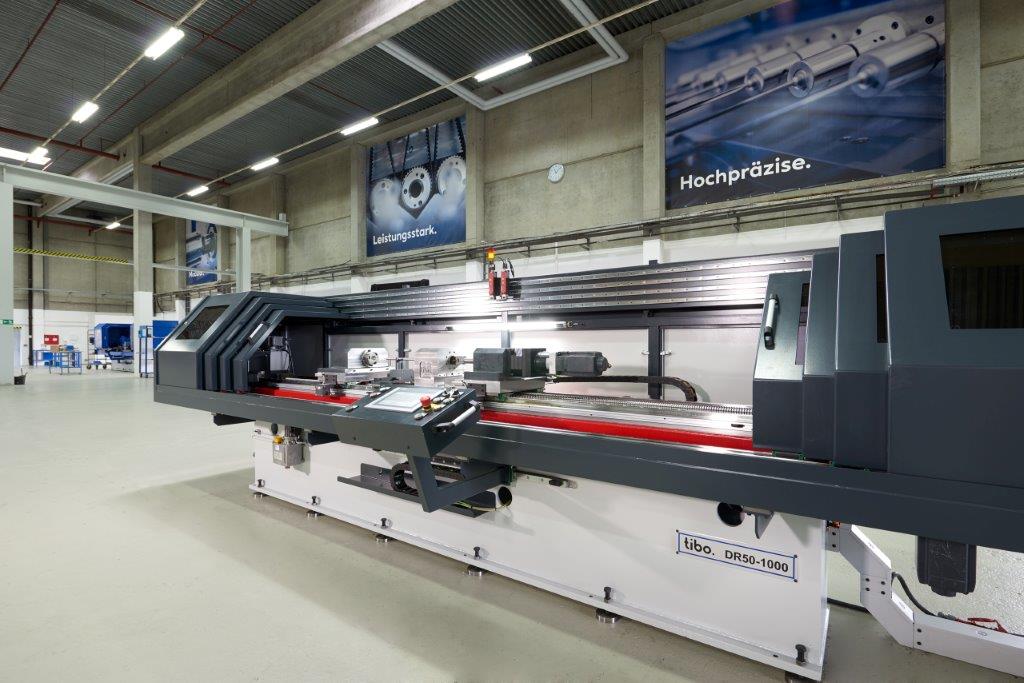 The Tibo component system: maximum efficiency and high quality
Not only have we continuously optimised our operation processes, we have also taken the perspective of our users in their deep hole drilling projects into account. This allowed us to create targeted solution scenarios for numerous application areas. Tibo's goal is to make your deep hole drilling project a success. That is why we want to make the decision for your deep hole drilling machine as simple as possible. The vehicle for this is our Tibo component system – it makes it possible for you to "compose" your deep hole drilling machine in advance, exactly as required by your project specifications. Due to the modular arrangement of the Tibo component system, you can choose from a multitude of solutions.
Your deep hole drilling machine does not need to be developed completely from scratch. Instead, it is based on many tried and tested machine concepts. This results in significant cost and time savings and contributes to your deep hole drilling machine being completed at the time you need it without any loss in quality. The interplay of quality and efficiency is an important part of our success, which we also want to implement in your project.
By the way, if you need a deep hole drilling machine at short notice, we can also help you. Just have a look at our machines available at short notice or submit a machine query and enter your desired specifications directly in the form. We will generally respond within 24 hours.
Deep hole drilling for maximum operator comfort
For us, deep–hole boring is not just a procedure in machining technology – it is a highly complex application that requires the development of complex machines. These machines as well as the workpieces they process have to meet the highest quality standards, and so they have to be robust and low-maintenance at the same time.
Tibo Tiefbohrtechnik GmbH has intensely dedicated itself to solving these demanding design challenges. We have developed an efficient control concept for this purpose: our deep hole drilling machines are controlled via touchpad. This makes it possible to have all available actions visible on one display at any time and even carry out changes and optimisations during ongoing processes. Based on the fact that all our machines are made of components manufactured in Germany, our quality standard is correspondingly high.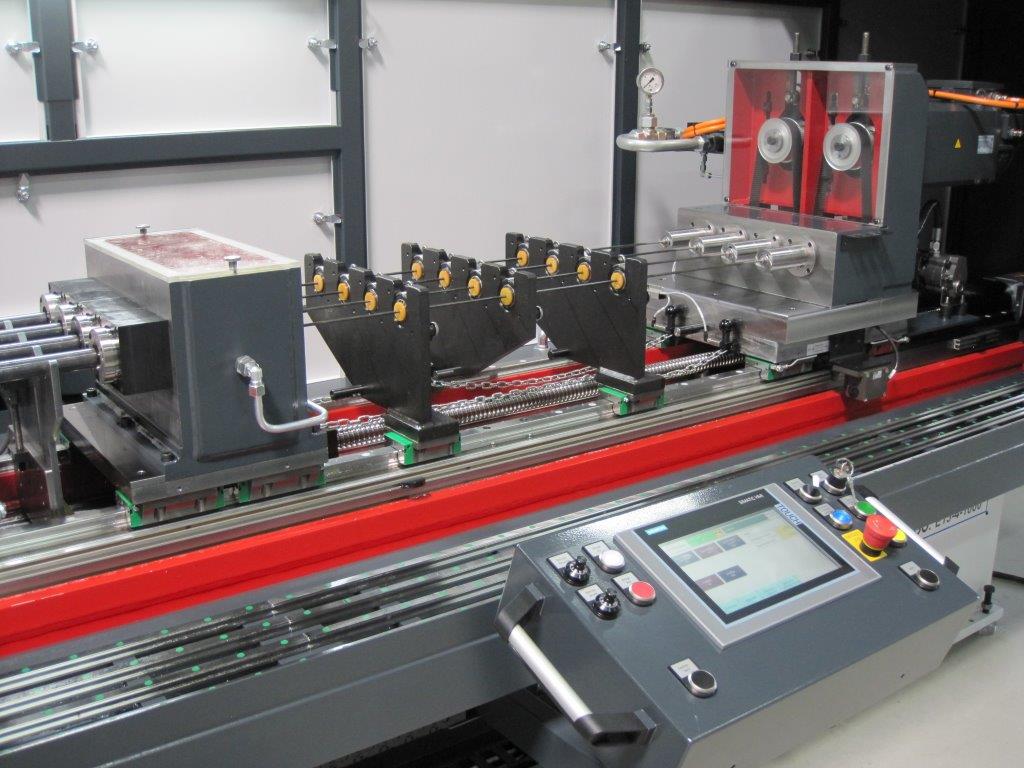 Flexible application and remote maintenance in deep hole drilling
Tibo deep hole drilling machines also have a remote maintenance mode – this means that we can theoretically perform maintenance operations on your deep hole drilling machine remotely from any place on Earth that is connected to the Internet. You can also take advantage of our maintenance service quickly and without complications via the Internet. In case of a power failure, the system is also capable of recording the last position of the drill, so that an operator can resume the deep hole drilling in exactly the same place at any time. In addition, some models have a drill data memory that is especially recommended for production processes with several variations.
Our range of Tibo deep hole drilling machines was recently expanded by a new performance class in the deep hole drilling sector: Our cross table deep hole drilling machines in the KTE series are particularly suitable for customers in the area of tool and mould construction as well as prototype and device construction. Our products make it possible to tackle deep hole drilling, face milling and tapping with a single machine. Our range also features BTA deep hole drilling machinesfor larger bore diameters from 18 mm up to 250 mm drilling or up to 400 mm boring. With our BTA deep hole drilling machines, drilling depths of 12,000 mm and more are possible. For small bore diameters from 2 mm to 40 mm, a gundrilling machine is the right choice. If you have any other questions, please feel free to contact us or submit a machine query.
This is where you can find us: